The value-added fence to build yourself
Complete sets at an affordable price
Premium aluminum fence click system for privacy and front yard
Experienced "do-it-yourselfers" are enthusiastic about how practical the installation with our aluminum fence click system is.
Alu-Klick-Systems offers the simple and fast premium solution made of aluminum for the craft business.
Delivery in the form of complete sets offers you a cost-effective alternative to the individual configuration.
The premium system for privacy screens and front yards that you will enjoy for a long time.
The material aluminum is characterized by stability and weather resistance. An aluminum fence also stands out clearly
from wooden fences and wire mesh fences.
Choose the set and design, the appropriate posts and we guarantee the fast delivery of your affordable premium fence.
Our team of consultants will be happy to answer any questions you may have about our products!
If you would like to save shipping costs, you can pick up your set packages and posts, as well as optional accessories, from us in Hesse.
The filling profile with which you can build 3 different fence models yourself. The 140x8mm filling profile.
Take a look at our complete sets for the closed "privacy fence", the "louvre fence" and the fence construction as "open optics" under Products
We have three different color variants in our program.
You can choose Charcoal grey RAL 7016 FS, white aluminium RAL 9006 FS and our popular wood décor "reddish brown".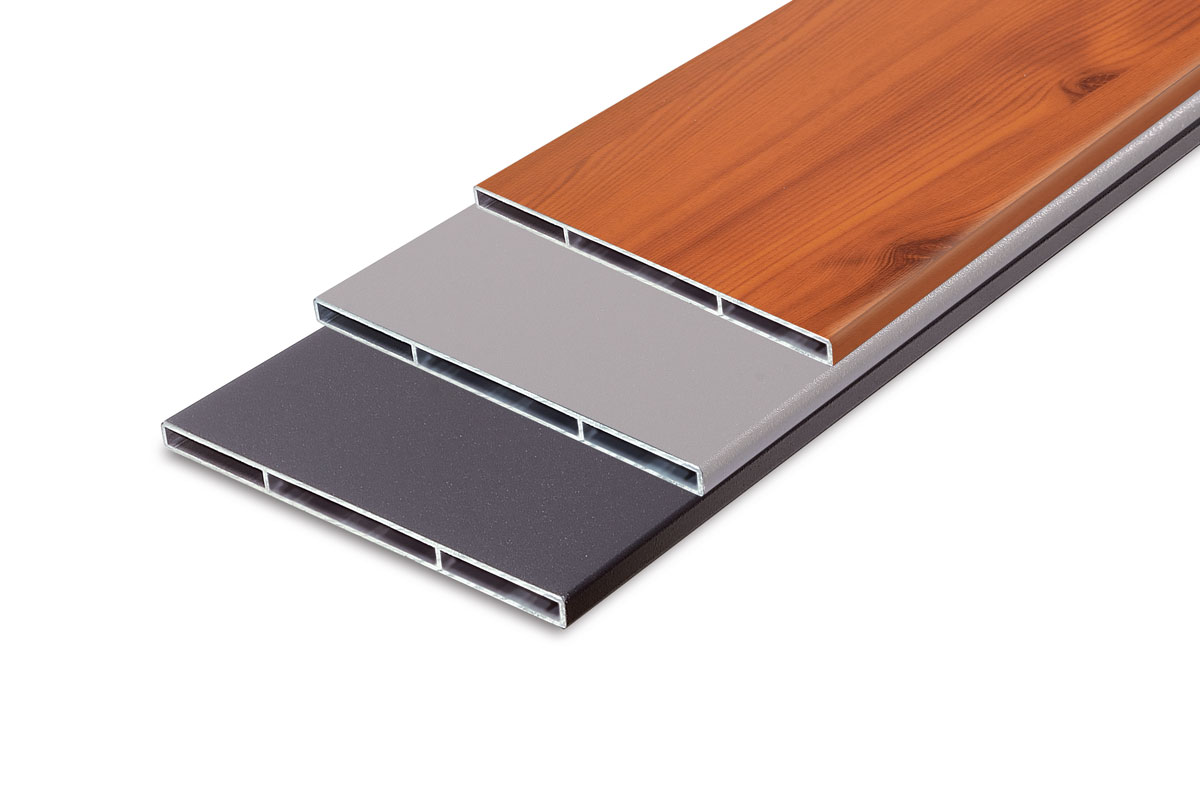 Extremely changeable for you!
Compatibilities open up further design and supplement options.
If necessary, our customers can therefore go beyond what is already possible with our sets and can choose from a large number of other options.
Our premium aluminium fence prefabricated sets are compatible with most current modules from the VALU modular system
A smart solution in the front yard too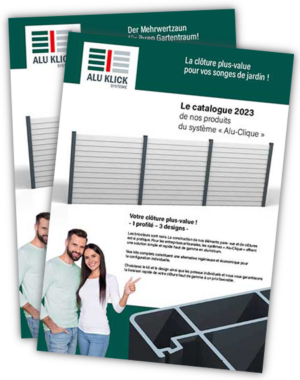 Contact and brochure download
Are you also interested in other privacy and fence solutions for the property and front yard?