Matching doors for AKS aluminum fences
Of course, your premium aluminum fence also includes the right door. Of course we also have them in our program. You can choose from different heights for each type of fence. Our doors for AKS aluminum fences are all available in 1m width.
If you need other door widths or gates, you can also request models compatible with the VALU program individually.
These specially designed solutions are also suitable doors for AKS aluminium fences.
In any case, door or gate systems are a useful addition to your premium fence. A continuous look not only creates a harmonious picture for you, but also creates a neat overall picture in your neighborhood.
Aluminum door systems
Our door systems are manufactured individually for you with your desired profiles. They are available in widths of 1000mm and heights of approx. 1800mm/1500mm/1000mm.
Please note!
For assembly you need
a doorpost set P90!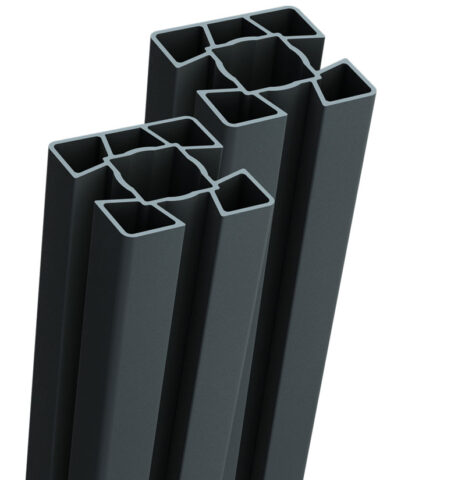 P90 door post set including slot filling profile
Two posts with three grooves as a stable base for your door system. You will receive two slot filler profiles to cover the unused slots.
The door posts must be cut to the appropriate length on site
be cropped.
Price post set incl. 2 groove filling profiles each
Our flat lids from the accessories for aluminum posts also fit the posts!
Our team of consultants will be happy to answer further details about our products, accessories, orders and questions about packaging and shipping or collection from the delivery station in Wohratal/Hesse!
Tel. 0 64 53 / 21 199-50